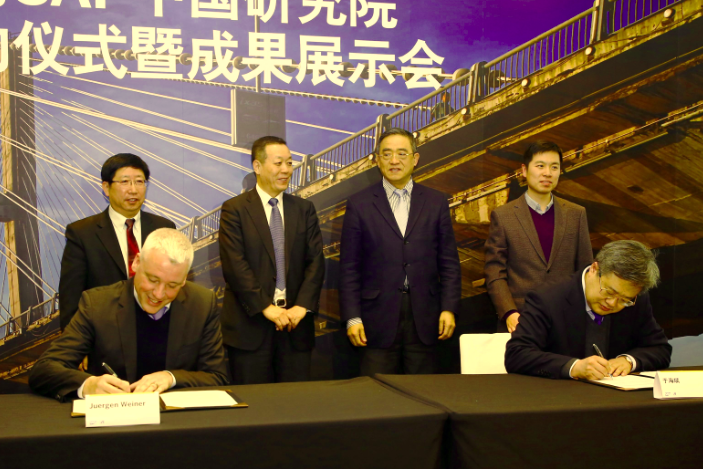 The two sides signed a strategic cooperation agreement. (Image by Shenyang Institute of Automation)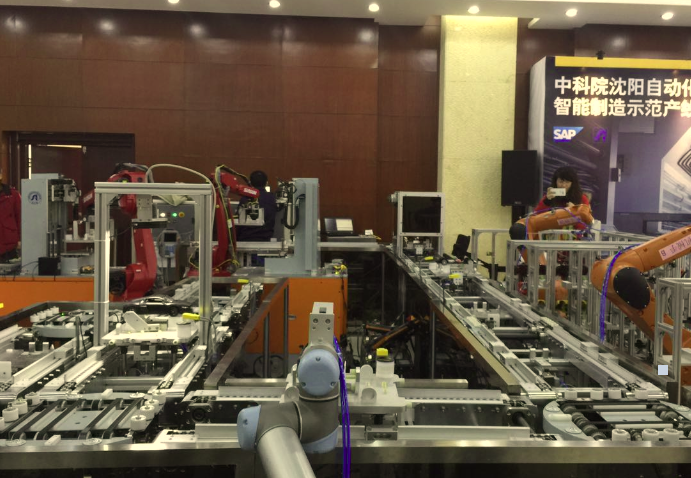 The model of jointly developed intelligent assembly lines. (Image by Shenyang Institute of Automation)
The Chinese Academy of Sciences partnered with German software company SAP SE on Wednesday to offer smart plant solutions to local enterprises as the country aggressively promotes high-end manufacturing.
The national academy's Shenyang Institute of Automation and SAP unveiled a model of their jointly-developed intelligent assembly lines, which can help companies quickly produce tailor-made products by leveraging robots and software.
During the event in Shenyang, the two sides signed a strategic cooperation agreement. Under the deal, the two sides will extend technologies which support agile manufacturing and Internet services to promote automated manufacturing in China.
Agile manufacturing requires enterprises to respond directly and speedily to users' demands, and to customize goods that others mass-produce.
"We have decades of experience in engineering and intelligent systems. The partnership with SAP will lead to more cutting-edge products that can help boost China's manufacturing capability," said Yu Haibin, the head of Shenyang Institute of Automation.
Under the deal, SAP will integrate its software with robots and other hardware developed by Shenyang Institute of Automation so that each assembly line can produce more than just one product.
China has been promoting high-end manufacturing through the "Made In China 2025" initiative, which encourages traditional enterprises to embrace the Internet, automated machines and software to boost productivity.(China Daily)