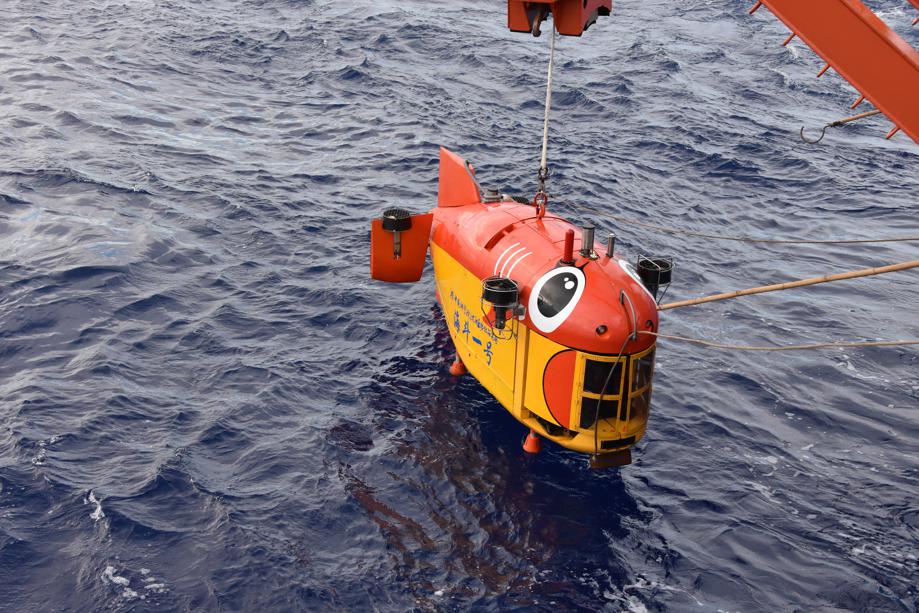 Haidou-1 during application (Image by SIACAS)
The Shenyang Institute of Automation announced on Sunday that its Haidou-1, unmanned submersible had completed the first full-coverage acoustic cruise of the western depression of the Challenger Deep during a scientific investigation of the Mariana Trench.
The Challenger Deep is the deepest region of the ocean, at approximately 11,000 meters.
Yu Haibin, director of the institute said, "The success of Haidou-1's continuous deep diving and scientific research application is an important milestone in China's marine science and technology. It shows that China's unmanned submersible technology and equipment have entered a new stage, and we are becoming a leader in this field around the world."
The Haidou-1 has broken several world records for unmanned submersibles, including a diving depth of 10,908 meters, continuous operating time of more than eight hours and near-the-seabed navigation distance of more than 14 kilometers, according to Tang Yuangui, chief engineer of Haidou-1.
"We have once again set a record for the maximum diving depth of an unmanned underwater vehicles and made a breakthrough in the continuous, stable, and reliable scientific research and application of unmanned underwater vehicles," Tang said.
Experts say the Haidou-1 has obvious advantages in many fields, including targeted explorations, seabed topography, geomorphology exploration, real-time image live broadcasting and target online recognition. It supports the scientific investigation of the abyss below 10,000 meters.
Haidou-1, which was developed by the institute under the auspices of the Chinese Academy of Sciences, was designed to bring high-tech to deep-sea research.
It completed its 4,500-meter sea trial in the South China Sea in August 2019 and the 10,000-meter dive in the Mariana Trench in May 2020. (China Daily)